WHAT IS A ZINE?
BY: STOLEN SHARPIE REVOLUTION
A DIY RESOURCE FOR ZINES AND ZINE CULTURE
(Pronounced like "magazine," without the "maga")
-are physical, printed, self-published creations that consist of a single sheet of paper or many, fastened together, usually with staples.
-are independently made for the love of creating and rarely make a profit.
-can be created by one person or with a group of people. (zines created by one editor and several contributors are often called "comp zines," or "compilation zines")
-usually are photocopied but can be offset, letterpresses, mimeographed, or risograph printed.
-can have a print run from 1 or into the thousands but generally have a run under 1,000.
-contents can be anything you would like: personal stories, political ideologies, jokes, comics, music-related writing, gardening tips, photography, lists of things you like and don't like, travel stories, fiction, drawings, or anything else you could think to add.
-are made by a diverse spectrum of people throughout the world, from people of all ages and walks of life. People who make zines often build and participate in communities that celebrate the tangible written word. They support each other's efforts to do so by trading zines with other zine creators or attending zine events.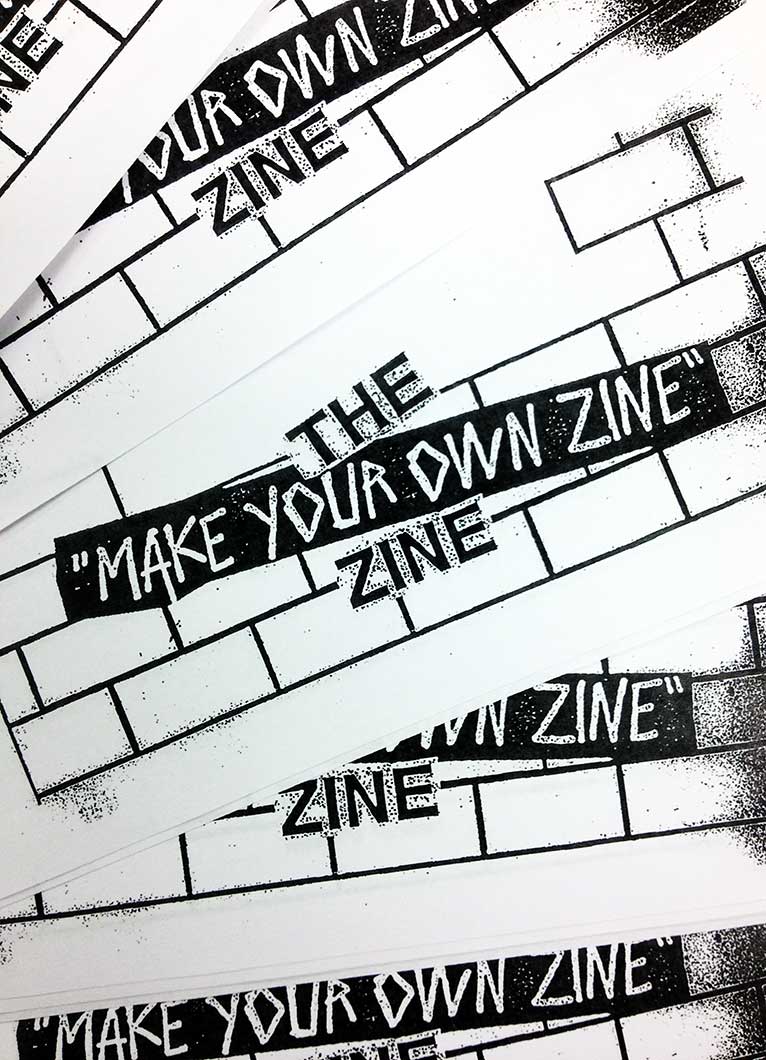 We've created our own zine cover page to help get you started. You can find them during any of our workshops & events.
Design By Justin Atallian